For over a year James Grieshaber has been working on an inventory of all the old patterns that were aquired from American Wood Type. One of the patterns encountered was this fascinting unnamed face. It did not appear in any of the specimen books that we use to document patterns. The face is close to some of the type on the front of the Acme Wood Type catalogue, pictured below, but it does not exactly match. As you look at the above photo you can see handwritten numbers on the face of the pattern. These numbers tend to match up with numbers that classify the faces in the specimen books. The 400 series numbers appear in the Acme catalogues. The numbers and the Catalogue cover draw us to conclude these patterns hale from Acme.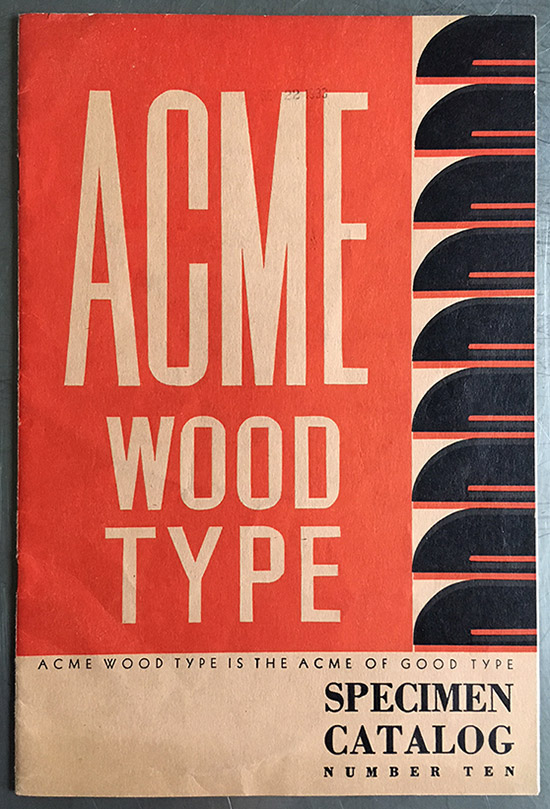 I felt this face would add to the depth of styles that we offer, yet all that was available was about half of the uppercase, so James had to imagine the rest. He started with the existing letters from the patterns, and created the remainder of the uppercase, lowercase, figures, and punctuation. We suspected this type was made in the US in the 1930s. To us, the font looked like a constructed gothic, with a bit of Italian Deco influence, in a Mid-Century kind of way.  The final font looks familiar, but is unique in its own right.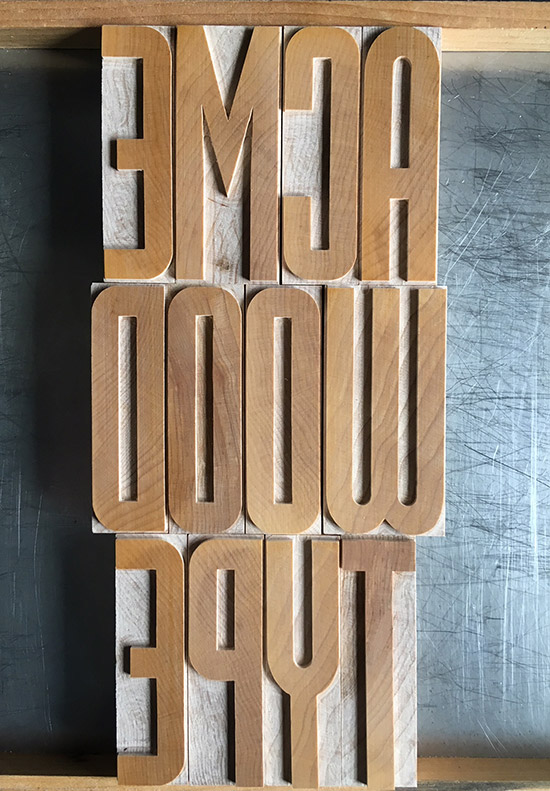 Here are the words from the catalogue cover above set in Virgin Gothic so that you can compare the letters.
Virgin Gothic is born.