This post is the first of an occasional series on how Virgin Wood Type fonts have been used in design.
Here are two print examples of Preissig Scrape in use. I love this face because it is a hand hewn rugged modern. I hope by showing you these prints you can see that this face wants to be used in modern design pieces.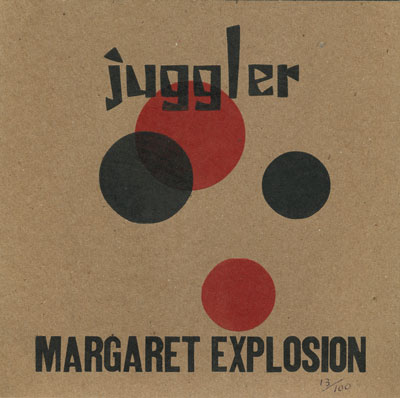 The Rochester-based band, Margaret Explosion, were releasing a vinyl 45 when friends and band founders, Peggi Fournier and Paul Dodd, stopped by for a visit. They were looking for a mid-century modern look for the 45's cover. Coincidentally Bill was cutting Preissig for the first time, and Paul immediately realized it'd be perfect for the cover artwork. The juggler image is a collaboration between Bill and I and Paul and Peggi. When used in lowercase Preissig takes on a new modern use.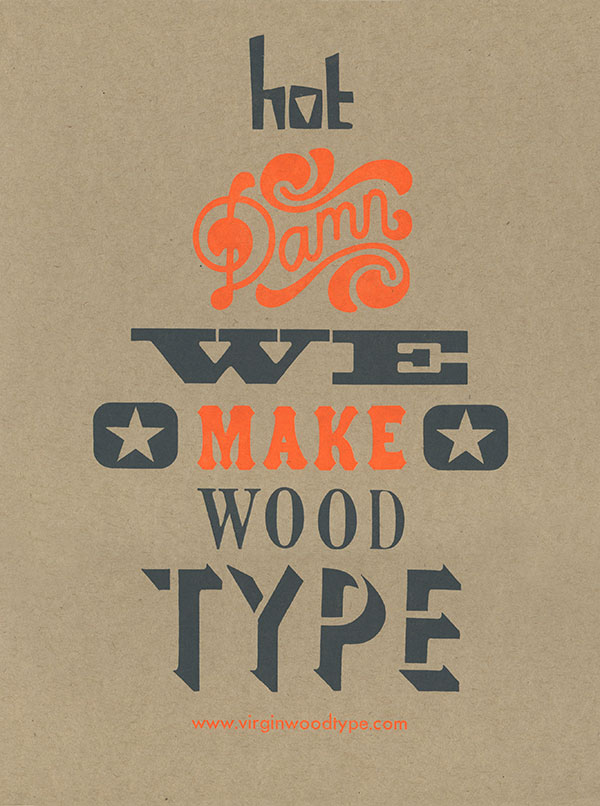 Last week when I was setting the broad side to take to the Wayzgoose at Hamilton I thought the perfect face to contrast the swooshes in the catch word "damn" was the brisk modern angular shapes of Preissig.
That's all for now!